WINTER AT NORFORK LAKE
Winter on Norfork Lake is a great time for fishermen. While anglers can expect to catch almost any species of the bass family, walleye, crappie and bream, Norfork Lake is best known for its lunker striped bass fishing. Our mild winters, our "we never close" fishing season, and annual stocking programs foster outstanding fishing on this lake that never freezes.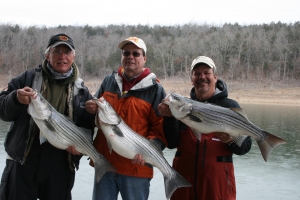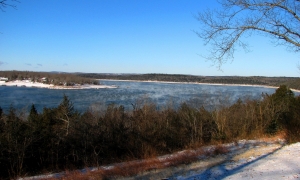 Even in the winter, our crystal-clear lake and natural wonders provided by Mother Nature will allow you to slow down, sit back and enjoy the calm away from the hustle-and-bustle of daily life.
So we invite you to come join us in the winter; bring your family and friends, and enjoy everything our area has to offer. Regardless of the season, some things remain the same – the Norfork Lake Tourism of Commerce encourages you to enjoy Norfork Lake, Arkansas.
Unspoiled, Uncrowded, Unforgettable.
Norfork Lake…..It's an escape from life's pressures and a place to unwind — in any season.
By the way, fo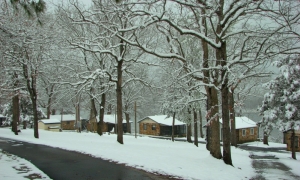 rtunately, we do get an occasional snowfall here in the Ozark Mountains – be sure to enjoy it and take photos early because it will most likely melt away by the end day.