Great Visibility
Uncrowded Coves
Clear, Clean, Calm Water
Why pick Norfork Lake?
Simple, Norfork Lake is probably the cleanest lake you'll ever experience.Take a look at its deep blue color. Jump in, you can see your feet.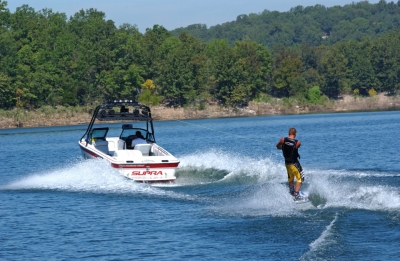 Fed only by Ozark Mountain streams, creeks, and a few small rivers, none that flow near densely populated areas, Norfork Lake is pollution free.
Just imagine… warm water, flat as glass, and spectacular scenery. How about large bays to ski in and out of and small coves to just hang out in. Sand and gravel islands to ski around or to establish your " base camp" on.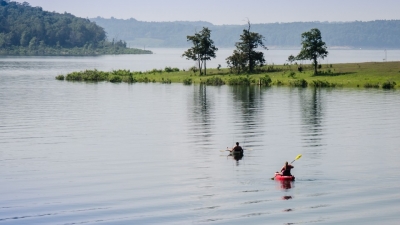 Norfork Lake
Exactly What You're Looking For!
Explore 30,000 surface acres of clear water by pontoon, jet ski, canoe or kayak. Ski, wake surf, tube, & wakeboard Norfork Lake's 42 mile length. Scuba dive in up to 60 foot visibility depending on the season.
Climb the rocks. Scale bluffs. Jump or rappel into the water. Swim, dive, float, & bob in one of the cleanest lakes in the nation. Then, find a quiet cove and enjoy your time with friends & family.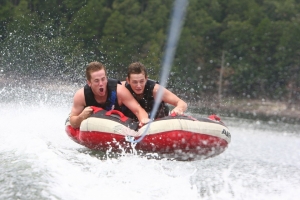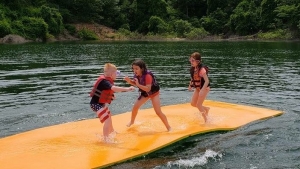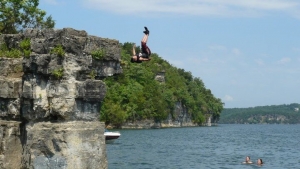 Everything you need for a great day on Norfork Lake
♦ 10 marinas offer rental boats, boat stalls, fuel, supplies, snacks, and repairs, plus tubes, skis and more.
♦ Many resorts feature accommodations for both you and your boat at their own private docks.
♦ Scuba shops catering to all your diving needs.
♦ Bluffs and Cliffs of various heights from easy to thrilling.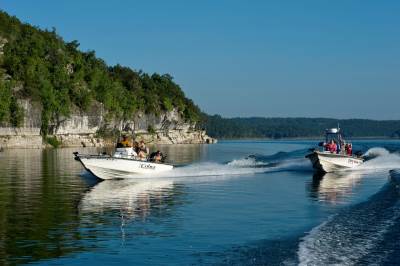 Got your attention?
Check out the topics links below.
 HELP US PROTECT YOUR LAKE!
The Norfork Lake Tourism works diligently to
keep your lake free of aquatic nuisances, invasive species, and other
destructive forces to keep Norfork Lake pristine for generations to come.
Year Round Fun!